Green Township PTA

​

Every child. One voice.
Events
​
9/5 Labor Day – school closed

9/6 First day of school for students!

9/13 Executive Board meeting, 8:30am, Green Municipal Building

9/20 Back to school night (K-4)

9/21 Back to school night (5-8)

9/21 Board of Education meeting, 7:30pm

9/26 Room Parent meeting, 6:30pm

9/26 General Membership meeting, 7:30pm

9/30 *SPIRIT DAY* Bandana Day!
2016 - 2017 Executive Committee


​President: Jennie Eisenmenger 1st VP: Julie Willis
2nd VP: Sharon Mills Corresponding Secretary: Erin Fortunato
Treasurer: Kathy Argobright Recording Secretary​​​​​​: Nicol Vidal


​​​
​​​
​
PTA Highlights
Welcome Back to School!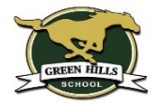 The Green Township PTA is very grateful for the support of our community. We are currently raising funds to build a new playground at the Green Hills School. Please donate today and help us build a place for fun and healthy play.